Custom made truck cap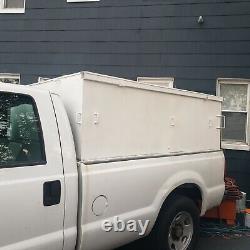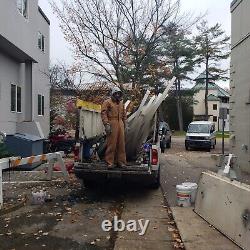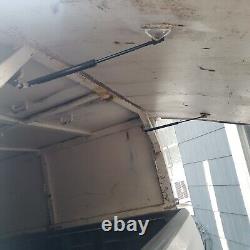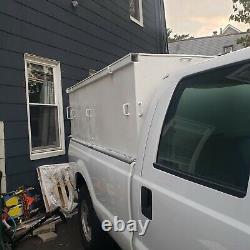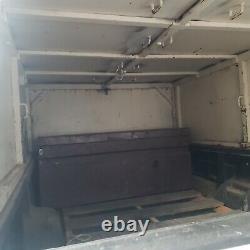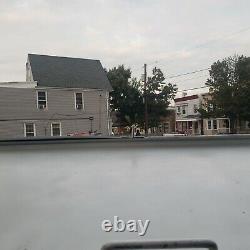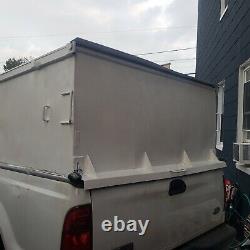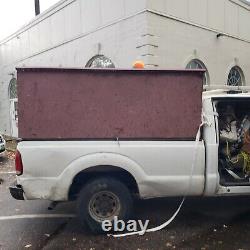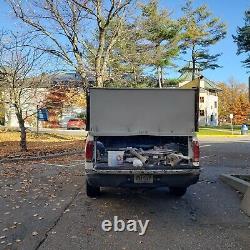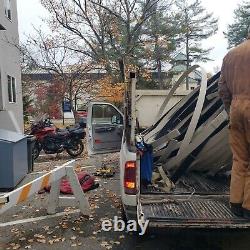 This is a heavy duty truck cap and has a removable top that hangs on the sides and can be property secured there for transportation. You can open the lid in 5 minutes and put big items inside the back of your truck, where this cap will actually hold your truck together better. A lot of time and engineering went into making it. I is no longer on the truck and it is in three flat pieces and will need about an hour of welding to put it back together. I have another one that is identical that is not in pieces if you want to go that way.
The tubes on the sides hold a ladder rack that extend over the roof of the tuck to hold 3" x 1/4" and similar 25 foot fatstock.