Cap Style Revolving Silver Truck Single Pulley 2in Diameter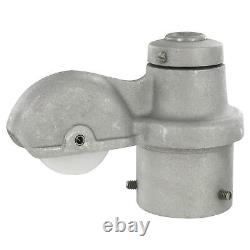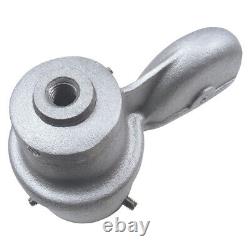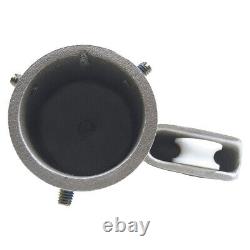 Cast aluminum construction with a 2" outside diameter cast pulley on a 1/4" stainless steel axle. The bottom portion of the spindle is designed to fit over the top of the flagpole and is secured with three stainless steel set screws. The top is designed to accept an ornament with a spindle and it is secured to the truck with a stainless steel set screw. These trucks also utilize self-lubricating ball bearing assemblies for ease in rotation, product life and strength. Maximum halyard diameter is 5/16.
Its diameter 2 Residential In Ground Flagpoles.