4Row Radiator&Shroud+Fan For 1973-1987 Chevy C/K C10 C20 C30 K10/20 Pickup Truck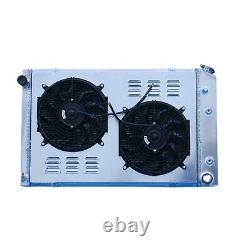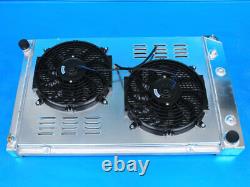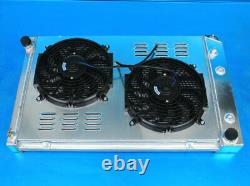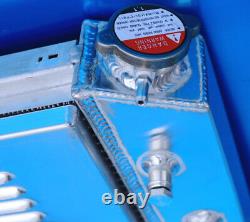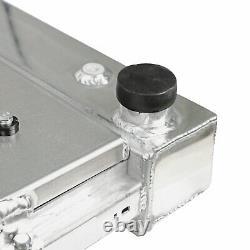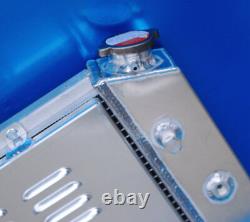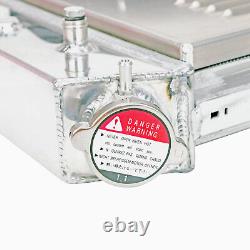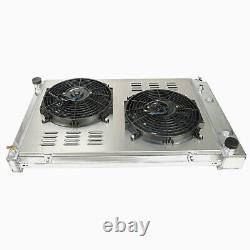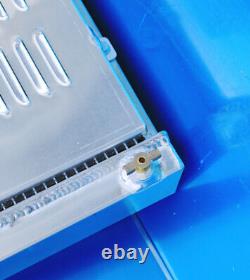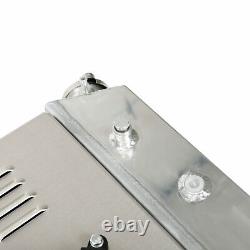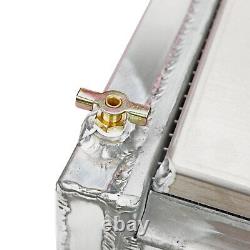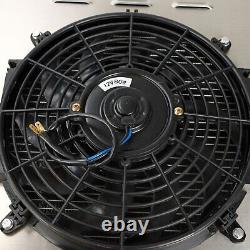 Only Fits For Engines using 28 1/4" Width X 19" Helght Core and hose configurations(In: Driver - Out: Passenger).. Please Check Specs To Verify Fit for your vehicle.
For 1990 Chevrolet Blazer /GMC V3500. For 1975 1979 1981 1983 Chevrolet C10 4.1L 4.8L 5.0L 5.7L 6.2L 6.6L 7.4L. For 1974 1975 1979 1985 Chevrolet C10 Suburban. For 1976 1980 1981 1982 1986 Chevrolet C20 4.1L 4.3L 4.8L 5.0L 5.7L 6.2L 7.4L. For 1974 1975 1979 1983 Chevrolet C20 Suburban. For 1977 1982 1986 Chevrolet C30. For 1978 1979 1982 1986 Chevrolet K10.
For 1979 1984 Chevrolet K10 Suburban. For 1975 1979 1985 Chevrolet K20. For 1974 1978 1982 1986 Chevrolet K20 Suburban. For 1978 1984 Chevrolet K30. For 1979 Chevrolet K5 Blazer 4.1L 5.0L 5.7L 6.6L.
For 1973 Chevrolet P10 Van 4.1L 5.0L 5.7L 7.4L. For 1979 1983 1988 Chevrolet P20. For 1977 1981 1985 1993 Chevrolet P30. For 1974 Chevrolet P30 Van. For 1987 Chevrolet R10 / V30 GMC R1500 Suburban/ R2500 Suburban/ V1500.
For 1990 Chevrolet R1500 Suburban. For 1988 Chevrolet R20 Suburban/ V20 Suburban GMC R3500. For 1990 Chevrolet R2500 Suburban 5.7L 6.2L 7.4L.
For 1989 Chevrolet V1500 Suburban / GMC V2500 Suburban. For 1976 GMC C15 Suburban/ C35. For 1981 1985 GMC C1500. For 1983 GMC C1500 Suburban. For 1977 GMC C25 Suburban.
For 1981 1982 1986 GMC C2500. For 1981 1985 GMC C2500 Suburban. For 1979 1982 1986 GMC C3500.
For 1976 1980 1986 1990 GMC Jimmy. For 1975 GMC K15/ K15 Suburban/ K25/ K25 Suburban. For 1979 1982 1983 GMC K1500. For 1979 1983 GMC K1500 Suburban/ K2500/ K2500 Suburban. For 1982 1986 GMC K3500.
For 1980 GMC P1500 4.8L. For 1982 1989 GMC P2500. For 1975 GMC P35 4.8L 5.7L 7.4L. For 1983 1989 1993 GMC P3500. For 1988 1989 GMC V1500 Suburban.
1 X 4-Row T-6061 Aircraft Grade Aluminum Radiator. 1 X T-6061 Aluminum Shroud. 2 X 12 Fans (Includes mounting kits). Radiator Material: T-6061 Aircraft Grade Aluminum.
Includes filler neck and cap. OEM Style Brass Petcock Drain.
Down Flow Or Cross Flow Type: Cross Flow. 4-Row of tubes Core Row Quantity. Core Size: 19" high x 28-1/2" wide. Overall Size: 20-1/4" high x 33-1/4" wide. Inlet Diameter or Location: 1 1/2 or Driver Side. Outlet Diameter or Location: 1 1/2 or Passenger Side. Transmission Oil Cooler Fitting Type: 1/2-20 Straight Thread, Inverted Flare.
Internal Transmission Oil Cooler: Yes. Core Tube Width: 0.63.
S-Type Blade pull push design, to make air flow more efficient and bring more cooling Effect. Powerful 80 watt motor will keep your engine cool. Diameter : 12'' (Blade to Blade).
Number of Blades: 10 S-Type blades. Maximum Fan CFM(Cubic Feet per Minute): 2150cfm. Maximum Fan RPMRevolution(s) Per Minute: 2000±10%. The Radiator are 100% welded seams by TIG.
We All Products With Made By OEM Approved & ISO Certified Manufacturers With Materials That Meets Or Exceeds Strict OEM Requirements. T-6061 Aircraft Grade Aluminum Radiator The core of the radiator is welded in vacuum brazing furnace, no epoxy. This Aluminum Radiator is designed to provide maximum cooling efficiency to prevent premature engine failure. Its light-weight, and high-heat transferring aluminum features a tube and fin design that, dramatically increases surface area that enables the heat to dissipate more efficiently. This T-6061 Aircraft Grade Aluminum Radiator is at least 35%-45% more efficient than stock ones.
Most importantly, it has a much higher capacity for coolant than stock ones, which means that your cooling system will be more efficient and will be more resistant to temperature surges in racing applications. The fan and the fan shroud effectively drive the heat over and out the engine compartment rather than thrusting it into the front of the engine. The fan shroud basically houses the fan blades securing it in place and keeping it from damaging the other engine components that may disturb the smooth and even operation of the engine.
With excellent operating temperature management, allowable levels of engine temperature are stabilized. Investing in proper maintenance though will considerably benefit the ride and driving quality in maintaining the ideal working conditions of the engine. Please make sure your address in.
If you want to c. If you have any questions, please feel free to ask.
We're providing the best service and the good items for every customers. Any message we will reply within 24 hours, except weekend. On weekend, reply will delay.
We sincerely hope our item and customer service can give you the best shopping experience. All return items should be sent back in same condition as we sent within 30 days after you received it.